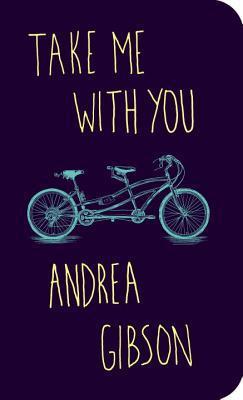 Rating: ★★★★✩
Date Read: December 19, 2017
Date Released: January 23, 2018
Publisher: Plume Books
First Thoughts: These poems are funny and real and weird and delightful and can tug at your heartstrings a bit.
Synopsis:
For readers of Rupi Kaur (Milk and Honey) and Cheryl Strayed, a book small enough to carry with you, with messages big enough to stay with you, from one of the most quotable and influential poets of our time.
Andrea Gibson explores themes of love, gender, politics, sexuality, family, and forgiveness with stunning imagery and a fierce willingness to delve into the exploration of what it means to heal and to be different in this strange age. Take Me With You, illustrated throughout with evocative line drawings by Sarah J. Coleman, is small enough to fit in your bag, with messages that are big enough to wake even the sleepiest heart. Divided into three sections (love, the world, and becoming) of one liners, couplets, greatest hits phrases, and longer form poems, it has something for everyone, and will be placed in stockings, lockers, and the hands of anyone who could use its wisdom.
My Thoughts:
I requested this book on a whim, even though I don't read much poetry because it sounded interesting and why not. Now that I am on Winter Break *cheers of joy* I have a month to read all that I want. As the synopsis said there are three sections to this book: love, the world, and belonging. I especially enjoyed "the world" section as it was had the poems that I related to the most. I did not care for the "love" section because some were weird (or very, very weird) and I just couldn't connect with all of them. But some were heartfelt and had me going "aww, that's adorable". One thing that I do suggest when reading this book is don't do what I did and read it in an hour. These poems, especially the ones on love, are I think meant to be thought out and dissected like you are back in your AP English class and you have a 3 page paper on it. But hey that is just my opinion and you can read it however you desire. My favorite part of the book was the illustrations that were included on some of the pages; those were beautiful.
Overall, this was a lovely collection of poetry and though I did not connect with all of the poems maybe in a few years I will go back and read it again to see if my opinions had changed.
What do you think of poetry? Are you planning on reading "Take Me with You"?
Thank you to Penguin Books and First to Read for a copy of this book.
(Cover Image and Synopsis from GoodReads) Advertisements Share this:
Like this:Like Loading... Related