The Sultan's Seal – Jenny White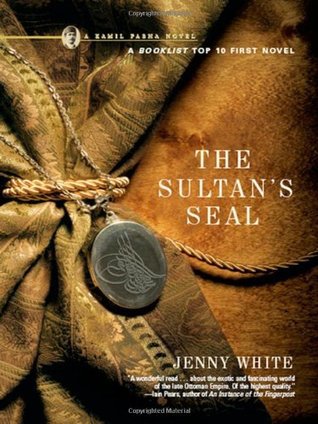 The naked body of a young Englishwoman washes up in Istanbul wearing a pendant inscribed with the seal of the deposed sultan. The death resembles the murder by strangulation of another English governess, a crime that was never solved.
Kamil Pasha, a magistrate in the new secular courts, sets out to find the killer, but his dispassionate belief in science and modernity is shaken by betrayal and widening danger.
In a lush, mystical voice, a young Muslim woman, Jaanan, recounts her own relationships with one of the dead women and her suspected killer. Were these political murders involving the palace or crimes of personal passion? An absorbing tale that transports the reader to nineteenth-century Turkey, this novel is also a lyrical meditation on the contradictory desires of the human soul.
Advertisements Like this:Like Loading... Related