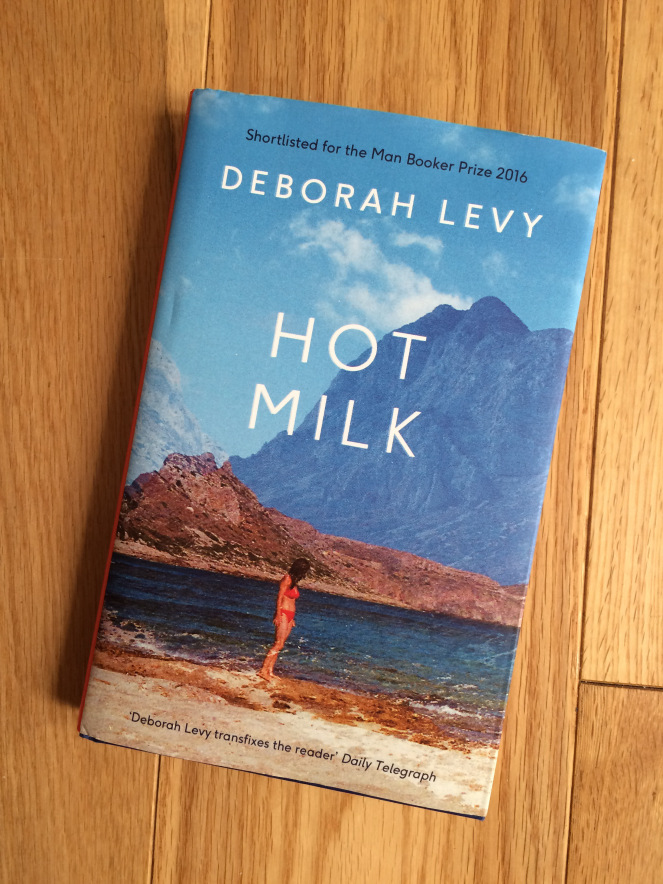 Deborah Levy 2016 Hamish Hamilton (imprint of Penguin)
Shortlisted for the 2016 Man Booker Prize – I know, I know I'm a year behind everyone else, but this is a book I've had a while and finally got around to reading. Not the easiest to review, but I will try my best, starting with the 'blurb'.
Sophia and her mother Rose, arrive on the Spanish coast seeking help. Rose is the victim of a biological conspiracy: her legs have stopped working and no one can tell why. Both women are desperate for the truth – but awaiting them in Almeria are many more questions than answers.

Almeria is a place caught between the desert and the deep blue sea. It is a place of shifting mirages and ghostly jellyfish floating in the evening tide, watched over by the famous Dr Gomez and his glamourous assistant, Nurse Sunshine. Simmering with hope and longing, Sofia has come seeking solutions, but the answers she finds are always to questions she had not thought to ask.

Under the blinking glare of the desert sun, mother and daughter strain at the ragged boundaries of their relationship, testing the bonds of kinship to breaking point. Intoxicating and compulsively readable, Hot Milk unspools a hypnotic tale of female rage and sexuality, of myths and timeless monsters.
A story of an enmeshed mother / daughter relationship characterised by the mother's inability to use her legs at times. Both travel to Spain seeking a cure for what appears to be a psychological condition used in a passive aggressive way to control daughter. Described by the Daily Telegraph as a coming of age novel this does detail the distancing between daughter Sophia and her mother Rose, facilitated by the enigmatic Dr Gomez. Alongside this main storyline there are several other stories running parallel, a corrupt drug company rep, the friendship between Sophia and Ingrid that has an obsessive vein, Sophia's estranged father and the ghostly jellyfish – haunting the sea and stinging Sophia throughout the book.
With themes of hypochondria, anthropology ( Sophia's degree) and psychology there was lots going on and I think some of it passed me by. I found this to be a bleak and not entirely comfortable reading experience – good transference from lonely and lost Sophia to the reader.. which I quite liked but didn't love., with an open but rather satisfying ending.
Has anyone else read this? How did you find it?
Advertisements Share this:
Like this:Like Loading...