Here is a hypothesis. Maybe, as high and mighty Americans and Europeans cheer on demonstrations in Iran, a country that's been abused by both for quite some time, Iranian lose interest, fearing that revolutionary activity will be coopted in the name of regime change and the like by outsiders. From Tyler Durden at zerohedge.com:
One prime indicator that anti-government protests in Iran have truly died down to the point of now being completely snuffed out as reports today suggest, and as we began reporting at the end of last week, is that current headlines are now merely focused on the barely lingering and ephemeral "social media battle" and anonymous YouTube activism, along with multiple postmortem accounts of a failed movement already out. It seems there's now clear consensus that Iran's streets have grown quiet.
It was evident by the end of last week that demonstrations were fizzling – even as the headlines breathlessly attempted to portray a bigger and more unified movement than what was really occurring on the ground. By many accounts, it was the much larger pro-government rallies that began to replace the quickly dying anti-regime protests by the middle of last week.
But a central question that remains is, who killed the Iran protests? There seemed to be a direct correlation between Western and outside officials weighing in with declarations of "solidarity" and support for regime change, and the drastic decline in protest size and distribution.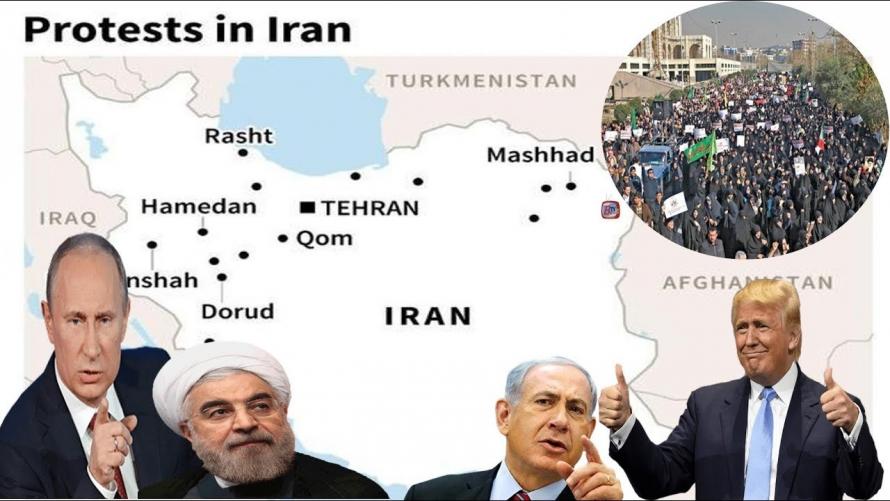 One such postmortem on the now dead Iran protests published on Sunday begins by lamenting:
Less than 10 days ago, a few sporadic demonstrations about economic hardships across Iran sparked a global media frenzy. In a matter of hours, social media became delirious with #IranProtest, awash with confident assertions that "The Iranian People want regime change". Donald Trump waded in with his support. Nigel Farage, the unlikely new champion of Iran's revolution, hosted an LBC radio Iran special.

Despite all of this excitement, reports from Tehran over the past few days have suggested that #IranProtests may – for now – be fizzling out (read brutally contained by the authorities).
To continue reading: Who Killed The Iran Protests?
Advertisements Share this:
Like this:Like Loading... Related