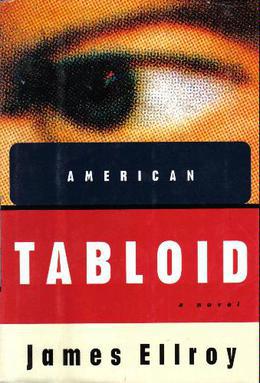 I've become a huge fan of Ellroy. There is something brutally poetic about his stuff, something that comes off as simultaneously stylish/fantastic and gritty/stark. American Taboloid, is really one of the more polished, more "fun" – if that's a word that can be applied to Ellroy. Tabloid is almost more of a spy thriller or conspiracy thriller/alternative history, rather than the typic Ellroy fare of hardboiled/film noir set in 1950's LA which at times borders on horror or a sort of science fiction.
It's all about the Kennedy Assassination – its the story of the murky events leading up to the murder and it supplies a plausible alternative history as to why, who and how. Oozing with mafia dons, Teamster goons, CIA spooks, and loaded with "cameos" by '60s celebrities – JFK and RFK are major characters – this a roller coaster ride that explores the murky line between crime and the law – it shows how easy it is to "cross-over".
One of my favourite Ellroys yet.
Advertisements Share this:
Like this:Like Loading... Related