by Iain Reid
Length: 224 pages
Published: June 14th 2016 by Gallery/Scout Press
Medium of Consumption: eBook
The Rundown:
Jake and his girlfriend of a few weeks are driving to the country to Jake's parents house.  She finds herself regretting taking to trip with Jake because she realizes that she may end their relationship soon.  Although they seem like a good match, she feels like something is missing.  As they engage in banter and exchanging stories on the car ride, she goes back and forth from wanting to give them another chance to wanting to make a clean break.
Jake's girlfriend doesn't talk about the strange caller that leaves her cryptic messages.  
Jake's girlfriend tries to make the best out of the unsettling visit to Jake's parents.
Jake's girlfriend doesn't want to be here.
What I Thought:
This is hands down one of the creepiest books I've ever read.  It definitely was not what I expected it to be.  I have this bad habit of just looking at ratings or a book cover and reading it without checking out a synopsis whatsoever.  Maybe it's not a bad habit but it can sure lead for pleasant surprises.
This is an incredibly smart, intense, masterfully written book, and at about 200 pages there is no excuse to not binge this in one or two sittings.  My heart was beating so hard while finishing this book.  The suspense was overwhelming up to the final twist, which was amazing.  If you're looking for a spooky book for Halloween, I strongly suggest this one.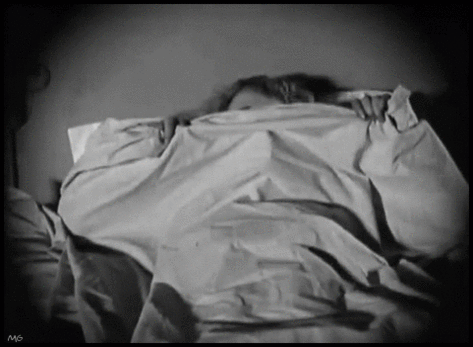 5/5 Stars
Recommended To:
If you want something totally creepy
Any horror reader
If you need a short intense read
Advertisements Share this:
Like this:Like Loading...