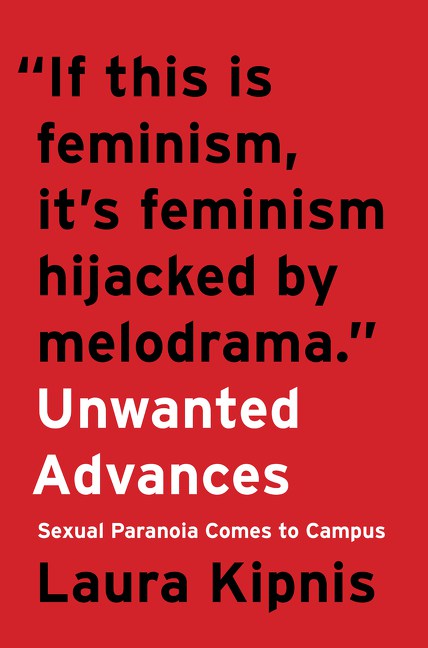 Kipnis is a well-known feminist cultural critic and in this new book she argues that Title IX is being used on campuses to create an environment of accusation and victimization–a kind of "feminist paternalism." Needless to say, it's likely to create a lot of controversy.
There's strong major media coverage coming: NPR's Weekend Edition, the New Yorker, NYTBR, New York magazine, Vice, Mother Jones, The Guardian, LA Review of Books, O, The Oprah Magazine and the Chronicle of Higher Education.
 "An argument for how the 'recent upheavals in sexual culture on American campuses" are symptomatic of "officially sanctioned" sexual paranoia and hysteria…. As in all her books, Kipnis is consistently provocative and intelligent."
— Kirkus Reviews
 "In this courageous, thought-provoking polemic, Kipnis, a feminist cultural critic and professor at Northwestern University, targets the overzealousness of Title IX investigations on college campuses and shows how they're undermining academic freedom, free speech, and gender equality…. Without diminishing the gravity of sexual assault, Kipnis's readable and judiciously reported work illustrates how the 'sex-as-danger preoccupation on campuses now' is infantilizing women rather than empowering them."
— Publishers Weekly
Unwanted Advances: Sexual Paranoia Comes to Campus (9780062657862) by Laura Kipnis. $26.99 hardcover. 4/4/17 on sale.
Share this:
Share on Facebook (Opens in new window)
Click to share on Twitter (Opens in new window)
Click to email (Opens in new window)
Click to print (Opens in new window)
Related