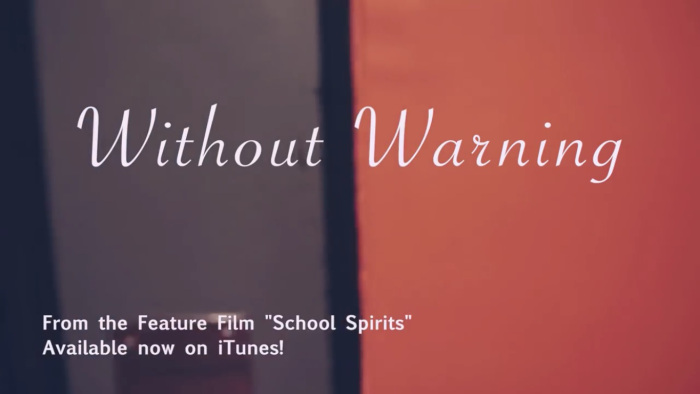 Tiffany Alvord and Tyler Ward team-up for the duet Without Warning. It is a featured song on the soundtrack for the movie School Spirits, which features Alvord as an actress. This review will focus on the song itself, which I can tell you has an easy listening feel to it. It skips over the usual pop sounds of Alvord and the rock feel of Tyler Ward, relying on their vocal talents. That is a good twist for this song.
I will start with Alvord since she is one of the stars of the film that the song is featured in. She is on point, singing in the duet. She clearly has a lot of talent and can really sing pretty much any song put in front of her. She is impressive and this song truly brings out the talent that she possesses.
Tyler Ward does a great job singing and playing the piano for this song. He is a master at his craft and only seems to be getting better and better. He can sing fast paced songs, slow paced, and always seems to bring it home. He is no less talented in this song, but he needed to lose the man-bun. It was distracting in the music video.
The music video is filmed in the recording studio and is juxtaposed with scenes from the movie. It is cool to see the artists in their natural element as opposed to some crazy backdrop that doesn't match the song.
That is my review. What did you think? Let me know in the comments below. Click on the link in the picture to view it. Check out my thoughts on Lindsey Stirling song Christmas C'Mon. Don't forget to like, share, and subscribe for more posts like this one.
You can find me on everywhere on social media! Facebook: Author Jacob Airey | Instagram: real.jacob.airey | Twitter: @realJacobAirey | YouTube: StudioJake
Share this:
Facebook
Pinterest
Twitter
LinkedIn
Google
Like this:Like Loading...